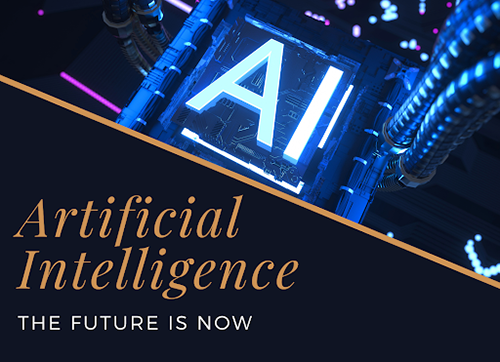 "The rise of powerful AI will be either the best, or the worst thing, ever to happen to humanity." — Stephen Hawking


Intelligent Machines. Something we've seen and used on a daily basis, but we don't realize how futuristic it is (sci-fi movie type). Of course,we don't have robots doing daily tasks like in I, Robot, nor Will Smith saving the world (yet), but the technology we have today is really impressive.


Talking to Alexa, asking her to play your favorite song, seems pretty ordinary today, but a few years ago it was impossible. Speaking of which, Alexa is practically a personification of what artificial intelligence is. Alexa can perform cognitive functions as humans do, such as perceiving, learning, reasoning and solving problems. Or have you never told a joke to her? Or asked the reason of life?


That's the goal of all artificial intelligence, to streamline human effort, and to assist us make better decisions, and improve the way we deal with problems. It can help you complete a very boring and repetitive task, at the same time it can help scientists to deal with complex data which is either impossible to be handled by a human being or it would take a tremendous amount of time to complete.


Artificial intelligence is present in almost all industries and areas today. From mobility to healthcare, through education and retail the application of AI has increased immensely. According to McKinsey, AI can automate predictable tasks, and collect/process data. In the United States, these activities make up 51% of activities in the economy, accounting for almost $2.7 trillion in wages.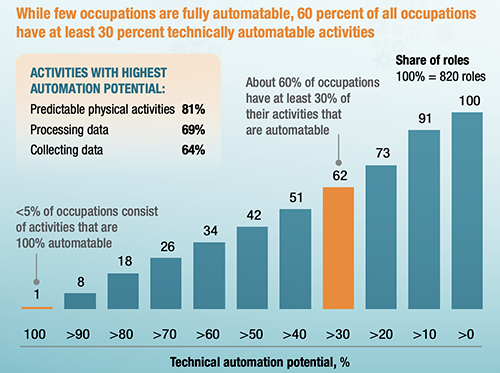 Automation Potential according to McKinsey Global institute (https://www.mckinsey.com)


As processes are transformed by the automation of individual activities, people will perform activities that complement the work that machines do, and vice versa.

If we are living the future now, what do we still have for the future? Maybe we're closer to I, Robot and Ex Machina than we thought.